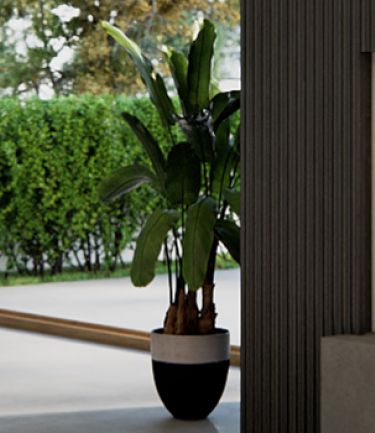 Complete Wood Heater Series
Innovatively designed freestanding and inbuilt wood fires in a variety of contemporary styles.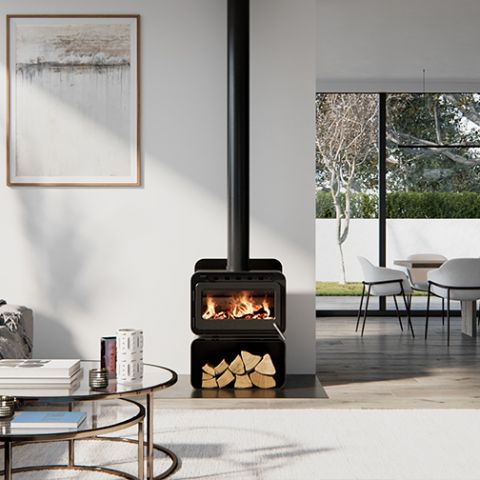 B1 Series
A compact, yet powerful radiant wood fireplace designed to create maximum impact with a minimal footprint. With its distinctive shape with added wood storage, the B100 is a mark of sophistication.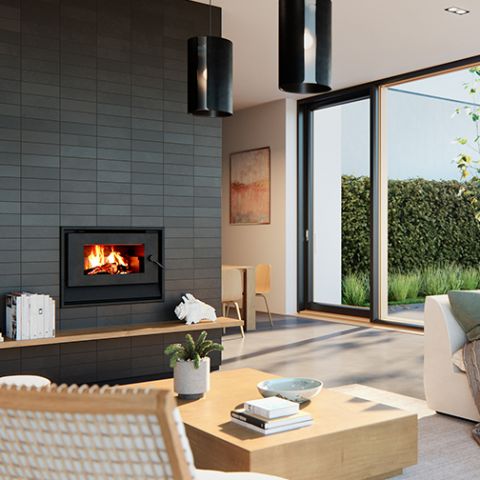 B5 Series
The B5 series offers the choice between an inbuilt and freestanding wood fireplace to suit any space. Designed in Australia, both wood heaters make a stylish statement with a large firebox, chrome handle and the added efficiency of an integrated 3-speed remote control fan.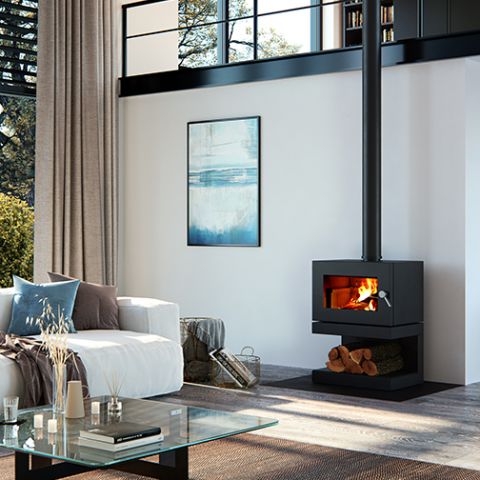 B6 Series
The innovative B6 convection wood heater series offers a fresh new perspective on modern fireplace design. Both are characterised by sharp clean lines and a large ceramic glass door which makes for an impressive flame display. Choose between a wood stack below or a fireplace mounted on a sleek glass tabletop.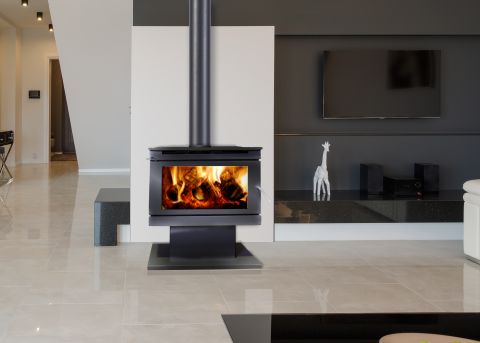 B8 Series
Including freestanding and inbuilt convection wood fireplaces, the B8 series has been built to a larger size than the B5 series models. These contemporary fireplaces offer incredible heating coverage up to 260m2. Both fireplaces feature a ceramic glass frontage, chrome handle and remote 3-speed fan control.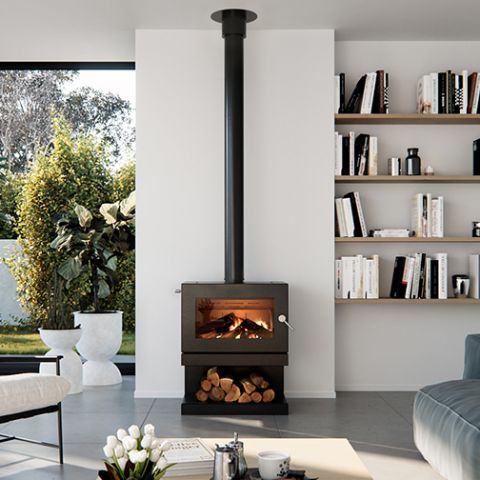 B9 Series
With vast heating coverage up to 260m2, the B9 series freestanding convection wood fireplaces have been designed to make the largest living spaces feel warm and cosy. Larger than the B6 series models, enjoy their minimalistic look, stainless steel handle, remote control 3-speed fan and two unique mounting options.