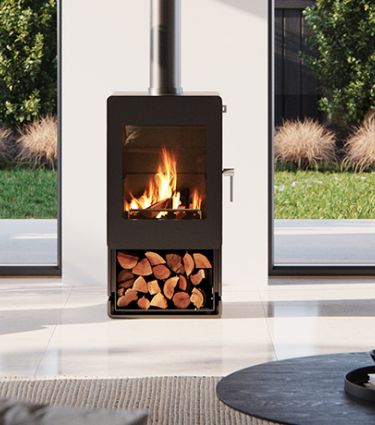 B4 Series
Small in footprint but a powerful radiant heater with simple to use features. The cast iron door with 6mm steel construction, looks great in either a man cave or any living space.
Powerful and sophisticated
The Blaze B400 is a compact freestanding wood fireplace which promises to add a stroke of sophistication to living spaces of all shapes and styles. With a coverage up to 190 square metres, the efficiency of this powerful radiant fireplace makes it suitable for spaces of all sizes, despite its small footprint.