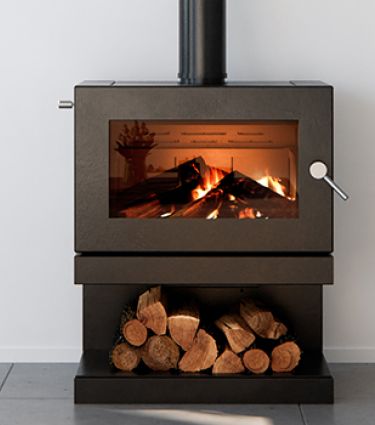 B9 Series
Freestanding wood fireplaces designed to make all corners of the home feel warm and cosy.
Uniquely stylish wood fireplaces with easy-to-use features
The B900 and B905 convection wood fireplaces have been designed to make even the largest living spaces feel warm, cosy and inviting. Heating coverage can be expected up to 260m2 - the largest in our range. While both fires in the range are freestanding, each fireplace makes a statement in their own right while sharing the common characteristics of a minimalistic look, stainless steel handle, integrated 3-speed fan and large ceramic glass window. The B900 is mounted on a toughened glass wood stack base while the B905 is mounted on a sleek black glass benchtop.